So much to say.
I had written a bit of stuff on my laptop, that I was going to transfer to my blog plus some photos, but this computer, won't read from it's usb port.
So in brief, had a potter round the Borders. Rode at three of the seven stanes. Glentress was excellent, Newcastleton, Mabie and Dalbeattie, were so so.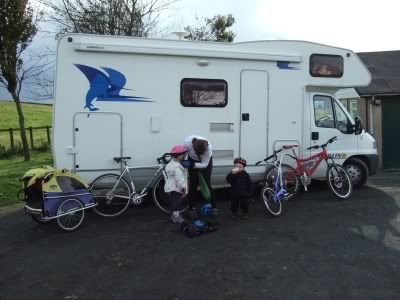 We are in Broadford this morning, having spent most of yesterday driving round in the pouring rain on Skye.
Heading north today towards Torridon, and maybe further north still.