Skye rides solo.
After several highlights and frightening young Skye a bit heading down one of the downhill couses at Innerleithen, and riding half way round Afan with a punctured tag-along, plus loads of other bike miles, she has ridden her bike on her own for the first time this week.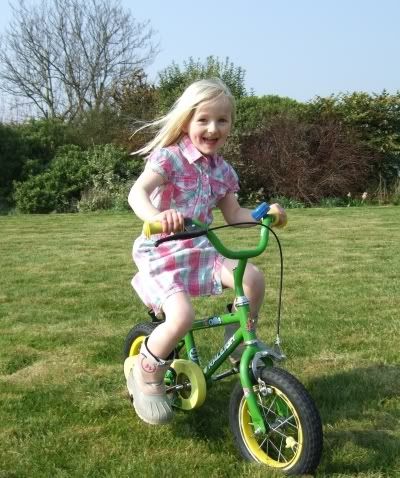 Her bike is way too small for her now, though as it happens if I lash those stabilizers back on young Tom will have a steed to ride.
Whilst I'm boasting of my daughters abilities she has managed two ESF (french ski school) badges for her skiing this year.