Happy New Year
Happy New Year
Hope everyone had a good Xmas, and the New Year has got off to a good start for you. We're all well.
After leaving Chamonix, we had to replace the leisure battery for our campervan, as it no longer would charge, meaning no lights when we weren't hooked up to the mains. Thankfully we found a supermarket that yielded exactly what we were after.
On departure, plan "A" was to head for a campsite in the Dolomites, though instead we opted for a campsite near Venice. Really pleased we did, as we had a lovely time there. The campsite backs onto a deep channel waterway, with distant views of Venice (Ishould the winter fog ever clear). Quite bizarre being able to see massive tankers and container ships being pulled and guided through the channel by the tug boats, and only a few metres from our camper.
5 minutes from the campsite was a ferry,that took us straight into Venice which the kids loved. A lovely city to spend a few days mooching around.
More trouble withe the camper, our water system had sprung a mysterious leak. It took ages to discover the source of, due to the lack of inspection space. Anyway it turned out that a small section of nozzle from the water pump to a pipe had broken off inside the pipe. The only feasible solution seemed to be to glue the nozzle back into the pipe. Araldite, seems to have done the trick, at least for now anyway.
I got told off for taking the picture of the cyclist in the Guggenheim, not to worry though, at least I got the shot......
Skye and one of the big ships near the campsite.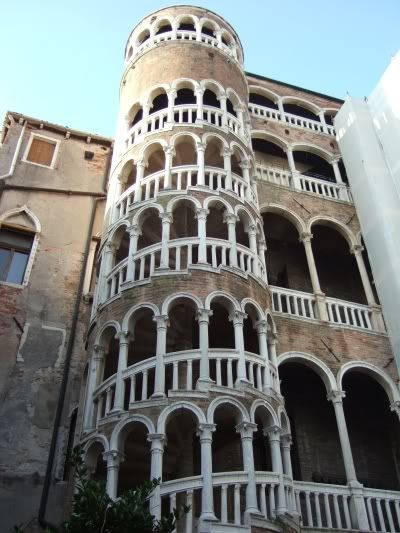 The rest of the pics were taken around Venice.
The plan now, is to head over towards Slovenia, and then Hungary for a couple of weeks, hopefully returning to the Alps for some snowboarding later in January.......